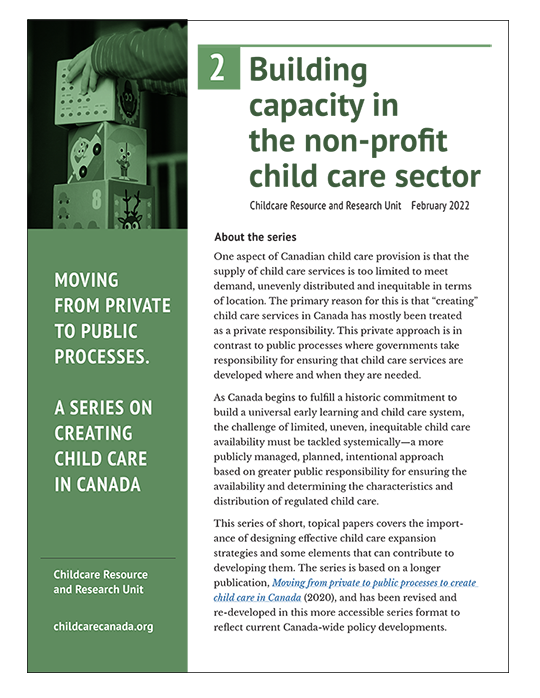 Download Building capacity in the non-profit child care sector (PDF, 853KB).
The non-profit child care sector's capacity to maintain or expand services has limitations that create barriers to building sufficient child care availability. But the reality is that without a publicly funded, more publicly managed child care system, even well-resourced voluntary non-profit services will struggle. With this in mind, this paper explores elements of building the non-profit sector's capacity to play a significant role in expanding child care services.
This publication is paper 2 in the series Moving from private to public services: A series on creating child care in Canada.
---
---
Download Building capacity in the non-profit child care sector