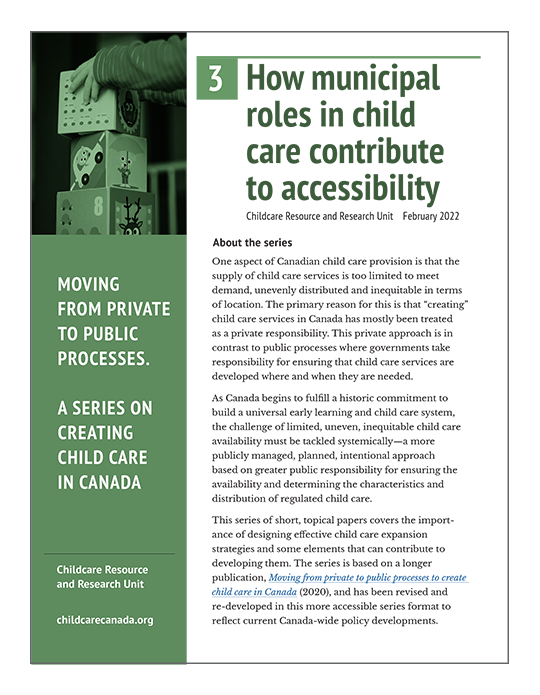 Download How municipal roles in child care contribute to accessibility (PDF, 623KB).
This paper explores the key roles municipalities and other local government entities can play in enhancing public management associated with creating child care services. In many countries, and to a considerably lesser extent in Canada, local municipal level governments play a variety of roles in child care services. These include planning, administration, and financing, all of which can contribute to improving child care availability. This paper concentrates on how municipalities can facilitate, support and assist creation of child care services.
This publication is paper 3 in the series Moving from private to public services: A series on creating child care in Canada.
---
---
Download How municipal roles in child care contribute to accessibility