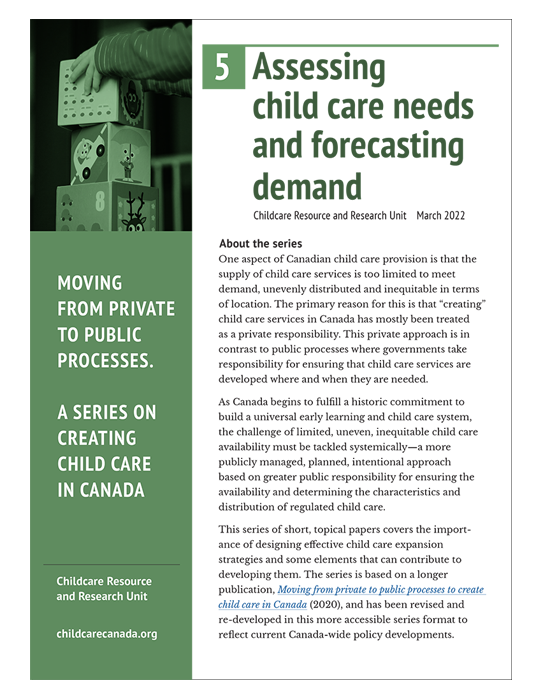 Download Assessing child care needs and forecasting demand (PDF, 621KB).
This paper examines the use of two kinds of tools–needs assessments and demand forecasting–that can be used to support more planned publicly managed creation and growth of child care. It provides overviews of approaches to needs assessment and demand forecasting in several local or regional contexts, discussing what needs assessment and demand forecasting are, why these are useful tools, their key components and what variables should be considered when implementing these in different communities.
This publication is paper 5 in the series Moving from private to public services: A series on creating child care in Canada.
---
---
Download Assessing child care needs and forecasting demand